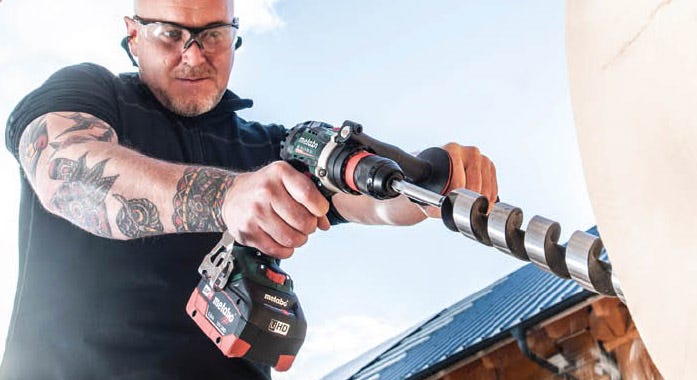 NEW 18 VOLT CORDLESS DRILL

The new cordless drills with and without the Metabo quick system.
The BS 18 LTX BL I 18 volt cordless drill delivers maximum performance for the toughest applications – it is available with or without the Metabo Quick-System for exchanging the tool quickly and manually. Thanks to an an anti-kickback function, there is no kick-back if the tool becomes blocked. The unique brushless-motor guarantees fast and efficient work. The cordless tools are perfectly balanced thanks to their optimized handle geometry.